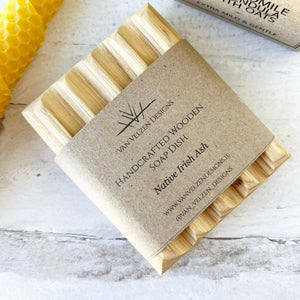 A little bit of Irish nature for your bathroom! Joe Van Velzen's, locally sourced, handmade Irish Wood Soap Dish - sent to members within the June Nature in Ireland MyIrelandBox. 
I love mine with the Irish oat natural soap that we also sent within the June MyIrelandBox.
Featured in the June 2022 MyIrelandBox.